Reminder of our Top Security Tips to help secure your PC in today's online environment.
There are many good security tips and good security practises to help keep your PC more secure. In today's ever changing online environment, PC security is both more difficult, but also more necessary.
Security threats can come from many sources. The prevalence of drive-by downloads is a prime example whereby simply visiting a malicious website can infect your PC.
We have tried to summarize what we believe to be some of the best tips for keeping your PC more secure.
Our Top PC Security Tips can be found at Top Security Tips and are summarized below:
TOP PC SECURITY TIPS
Security Tip.
Description.

Vigilance

Use Commonsense.

Use Strong passwords and keep changing them.

Shut down your PC and close internet connection when not using,

UpDated

Keep up to date.

Keep Operating System (Windows) and software updated with the latest security updates.

Security Software

Use up to date security software.

Try use software which can prevent malware, viruses, adware, spyware, SPAM and phishing attacks.

Security software should also be able help identify 'bad' websites.

Trusted Sites

Visit only trusted sites.

Does the site look trustworthy? Is the url valid? Does it use SSL for secure connections?

Personal Info

Limit personal info online.

Be careful with personal information provided on websites, especially social networking.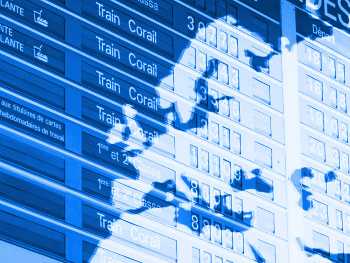 MALWARE NEWS
CURRENT THREATS
Weborama
Lavandos
Ramnit
AutoRun
Kido/Conficker

THREAT TYPES

Rootkits
Trojans
Several threats:
May 2011.
SECURITY SYSTEM DOWNLOADS
COMPARE
FREE SCAN


Security Software


Registry Software